[07/09/2019] - NFI SKY BOYS officially qualify for the regional division 2 league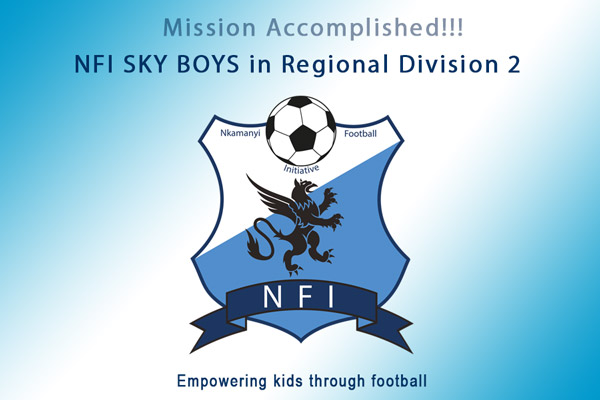 Another milestone in our journey is reached. The NFI has officially qualified for the regional division 2 league of the South West province of Cameroon. This qualification confirms the hardwork the entire NFI staff has put from the time they selected these young boys from youth teams in town which had participated in NFI's yearly championships and promised them the hope of a path to professional football. It should be noted that our players are all under the age of 23, some as young as 17.

The NFI will play alongside 25 other teams in the province, amongst them teams like PWD Kumba, Njalla Quan Sports Academy, Prisons Buea, Victoria United, Tiko United, Mount Cameroon FC etc. We are very ready and look forward to the league.




---
[01/09/2019] - NFI SKY Girls are SW regional Female Champions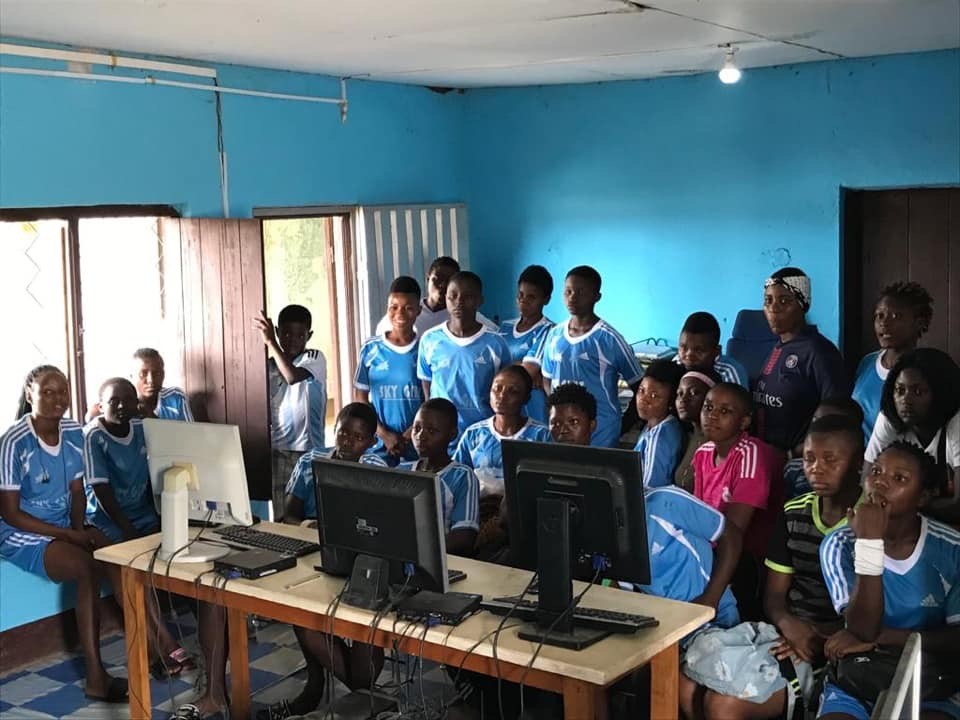 The NFI sky girls played a goalless draw with Legend FA of Kumba on August 30th. This draw puts NFI at the top of the table with 7 points after defeating Wunjeck by forefeiture and later Faith Ministry FC by 4-2.

This game tells us how important it is to stand prepared. The team was just created this year. It made use of the opportunity of not having many competitors. We look forward to further reinforcements in order to face future chalenges




---
[18/08/2019] - Sky Boys defeat Nemfa of Nguti and come out 3rd in playoffs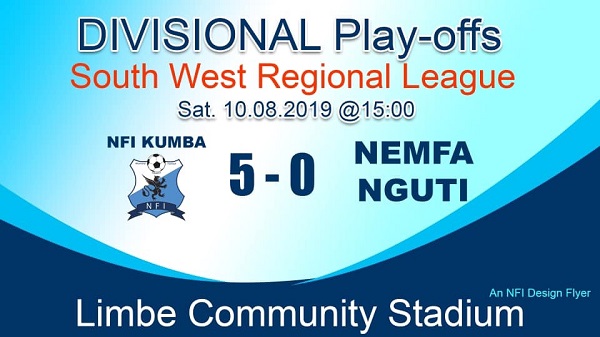 The NFI Sky Boys defeated NEMFA FC by 5-0 on Saturday August 10 in the SW Division 3 regional playoffs.

With all results in, this victory puts NFI in the 3rd. position and hence ready to take on the regional 2nd division. We are now waiting for official confirmation from the provincial league office.




---
[03/08/2019] - NFI Skyboys to play divisional playoffs in Limbe and Tiko
We championed the Meme division 3 league and thought we had qualified for the division 2 as was the case last year. We were second in Meme last year behind PWD Kumba and the first qualified directly. We never had a chance for playoffs. This year we are first and thought we had qualified. After our boys have left for holidays and rejoiced, we have been informed that the texts preview playoffs.

The first playoff game will take place on Wednesday 07. August against H.O Academy of Mutengene at 13:00 in Tiko. The second game would be against NEMFA of Nguti at the Limbe Community stadium at 3pm on August 10.

Our boys have been called to camp and are training hard to take on the challenge. Nothing will stop us. We just ask for a fair game




---
[20/06/2019] - NFI U17 defeats Legend FA U17 to represent Meme in Regional league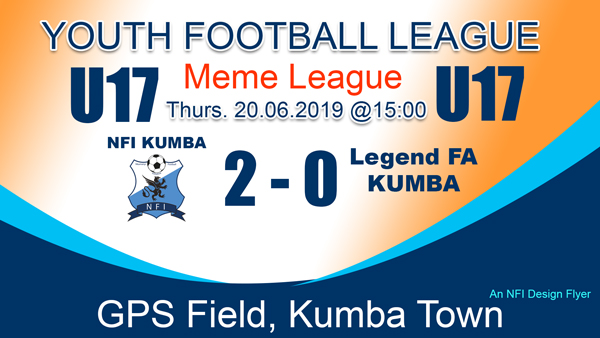 The U17 team of the NFI defeated Legend FA U17 by 2-0 to qualify as representative of Meme in the regional U17 championship.

It should be noted that the NFI U17 team is trained by legendary K town player Ashu Tong. We are now looking forward to the regional championship and will represent the city of Kumba in a well deserved form.




---
View archived information