[25/07/2021] - NFI Sky Boys play SW Region mini interpools
The A team of the Nkamanyi Football Initiative (NFI) popularly known as the NFI Sky Boys have left Kumba for Limbe where they shall play in group B of the South West Regional mini interpools.

The mini interpools is the first stage in the qualifying selection of the team which shall represent the South West region in the national interpools. 8 teams are currently vying for this position, 7 of which are from the Fako division and only the NFI Sky Boys are from Meme division.

The NFI is planned to play Tiko United on Sunday the 25th., CINYODEV of Buea on Wednesday the 28th. and LIFCA of Limbe on Sunday the 31st.

We look forward to great and interesting games. We are ready for the challenge




---
[23/07/2021] - NFI Kumba finishes 3rd in group a of National U15 Youth Championship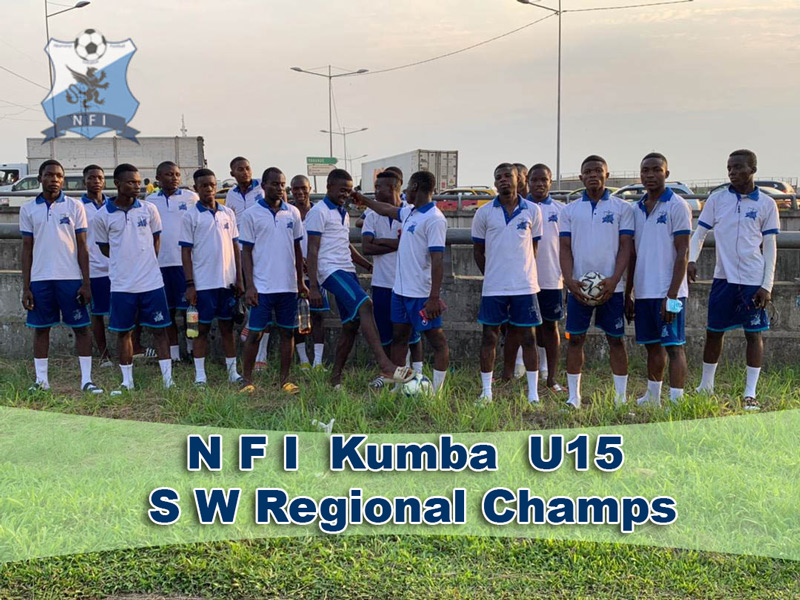 The NFI Kumba U15 team has safely returned home to Kumba after participating in the pioneer national U15 championship as representative of the South West Region. The U15 championship took place at the Kadji Sports Academy in Douala

The boys finished the competiton as third in the group. They come back with more experience.

This is how group A ended
SIM'S Bafoussam - (WEST) (10 pts)
APEGES Mfou , Yaounde - (CENTER) (7 pts)
NFI Kumba - (SOUTH WEST) (4 pts)
Sahel Maroua - (FAR NORTH) (3 pts)
Emergence Ebolowa (SOUTH) (2 pts)
The other competitors in group B were
EFBC Douala - (CENTER)
ANAFOOT Bamenda - (NORTH WEST)
ANAFOOT Bertoua - (EAST)
COTTON Sport Garoua - (NORTH)
Ngaoundere FC - (ADAMAWA)
---
[16/07/2021] - Program - National U15 Championship - NFI U15 to leave for Douala on Sunday 18th. July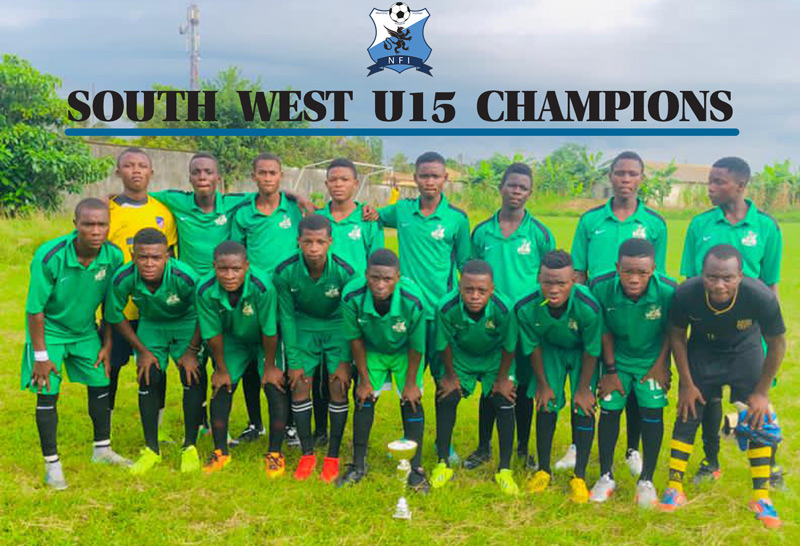 The U15 team of the Nkamanyi Football Initiative who are the 2021 champion of the South West Region shall leave for Douala on Sunday July 18th. to participate in the national U15 youth championship scheduled to take place from the 18th. to the 24th of July 2021 in Douala.
The national U15 championship which is organized by the LFJC of the Cameroon Football Federation saw intense competitions at all the 10 regions of the republic of Cameroon. At the end, the champions of these regions shall meet in Douala to battle for the national championship. The following clubs shall participate in the championship... read more
---
[06/06/2021] - NFI U15 is SW Regional Champion
The U15 team of the Nkamanyi Football Initiative was today Sunday 06th. June 2021 crowned champions of the South West U15 regional championship.

The U15 team under the leadership of youth department head and trainer Joseph Ndoke and assistant coach Ebika Henry defeated Njalla Quan SA in game one on Saturday by 2-0 and drew 1-1 in the return leg on Sunday, all under the watchful eye of NFI Secretary General Takang Dekelly who was also present in Limbe.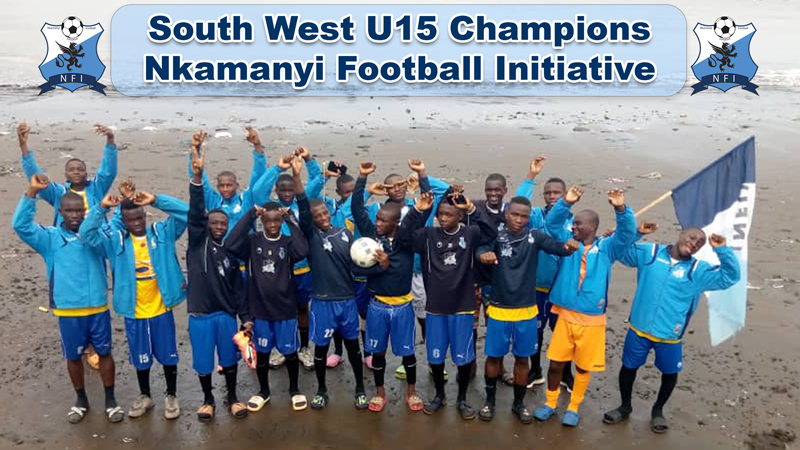 Sokoudjo Bickly was crucial in day one as he opened scores at the 25th. minute dribbling past 4 players including the goalkeeper. The second goal was scored by Precious Nki at the 50th. minute.
In the second game, goalkeeper Nya Njamen stopped a penalty which could have seen NQSA with a 2 minute early lead. NQSA succeeded in ending the first half one goal up, but their dreams were dashed when Precious Nki equalized at the 53rd minute of the second half.
The NFI supervisory board was in constant contact with the management team led by president Terence on the ground following up every action. "We are very satisfied at how far we have come with the team" the initiator, was quoted as saying.
---
[04/06/2021] - NFI U15 are Meme Division U15 Champions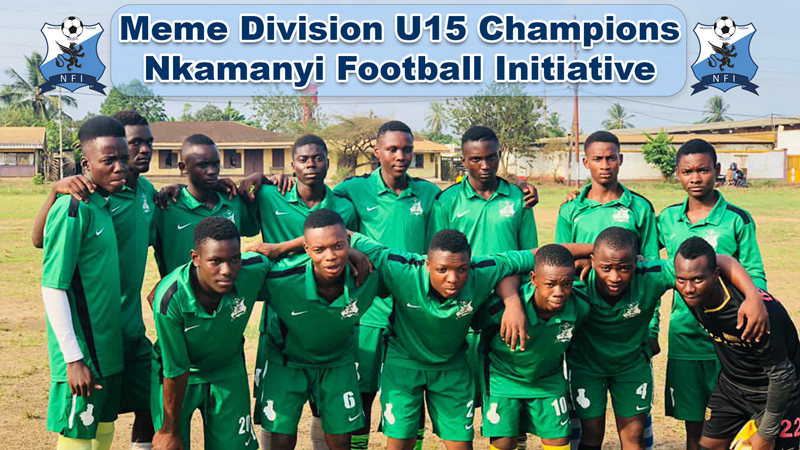 The U15 team of the Nkamanyi Football Initiative finished the first Cameroon National Youth League as champions in the Meme Division Pool. The NFI U15 shall face Njalla Quan Sports Academy (NQSA) in the South West Regional Finals to find the representative of the SW at the national level.

The finals are planned to take place at the home ground of Njalla Quan Sports Academy, in Limbe on the 5th. and 6th. of June 2021




---
View archived information