[17/11/2019] - NFI Sky Boys defeat Jesus FC by 4-0 in friendly
On Saturday November 16, the NFI Sky boys defeated Jesus FC in a pre-season friendly at the St. Francis college field.

Alexil Junior scored 3 goals, while Penda scored 1. The match was watched by over 50 spectators. It was another good opportunity for the trainers to evaluate the players ahead of season start.




---
[08/11/2019] - NFI Sky Boys tied 1-1 in Limbe friendly against Options Sports
The NFI Sky Boys played a 2-2 draw in the Limbe omnisport stadium today Friday November 8. The game was the first out- of-town friendly for the season.

The NFI opened scores through Abane Bibish at the very beginning of the game. A few minutes later Alexis Junior increased scores to 2-0.

In the second half Options Sports was able to reduce scores and finally level the game to 2-2.

The game was a great opportunity to test our players against a team which plays in the same level as our team.

See some pictures of the match here




---
[01/11/2019] - NFI Sky Boys draw 1-1 in friendly against Bright Stars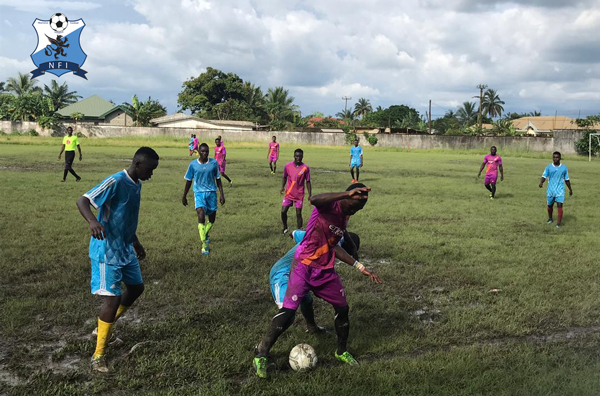 While awaiting the start of the season which has been slated for late this month, the NFI Sky boys played a 1-1 tie with Bright Stars in the NFI pitch at the St. Francis School field.

The match was an opportunity for the trainer to test the team which saw new players join this season.

A couple of friendly matches are planned for the coming weeks, including an outward friendly in Limbe with Option Sports of Limbe.




---
[05/10/2019] - Registration for different categories opens from the 15th. of October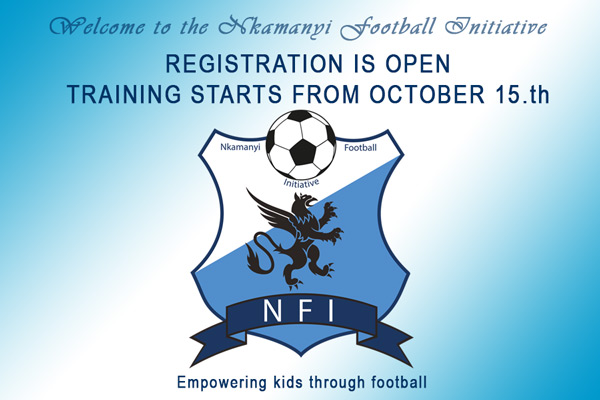 The Nkamanyi football initiative wishes to inform the general public, players and parents that the academy will resume training for the U12, U15, U17 and girls categories on the 15th of October 2019.

Registration is open is to all in the categories mentioned above. Our office is situated in the former excelsor building Fiango opposite Dixie land bar.

Those interested should come along with a copy of their birth certificate or ID card and two passport size photographs. Minors should come along with their parents or guardians.

For more information, call 675 063 849

Thanks management.


---
[24/09/2019] - Recruitment into the SKY Boys team starts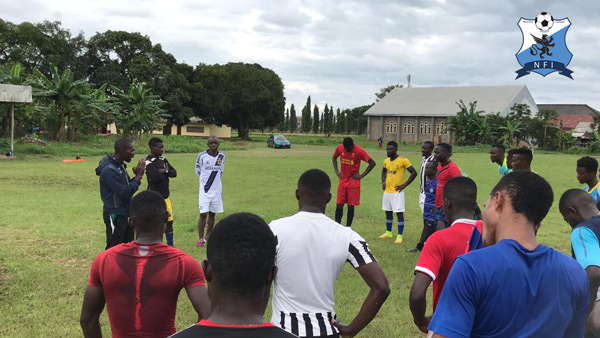 Recruitment into the NFI SKY Boys team started today 24.th of September 2019. The recuritment is open to current and new players and shall last until Saturday October the 5th.

At the end of the recruitment process, the trainers will select the best 25 players who will be in the squad that shall play the SW regional division 2 league.

Some of the players who do not make it and are good shall have the opportunity to reinforce the newly created SKY BOYS II team which shall play in the departmental division 3 league.

We look forward to recruiting the best.


---
View archived information