[20/06/2019] - NFI U17 defeats Legend FA U17 to represent Meme in Regional league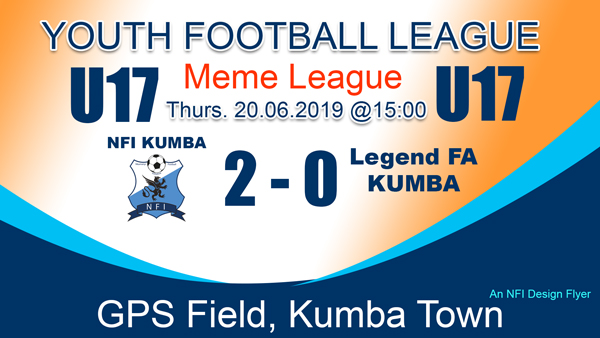 The U17 team of the NFI defeated Legend FA U17 by 2-0 to qualify as representative of Meme in the regional U17 championship.

It should be noted that the NFI U17 team is trained by legendary K town player Ashu Tong. We are now looking forward to the regional championship and will represent the city of Kumba in a well deserved form.




---
[08/06/2019] - NFI Sky Girls is born - Get new jerseys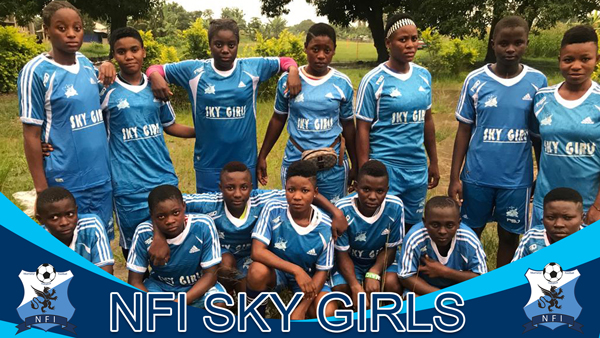 For the past months, the staff of the NFI has been working hard in training and motivating girls into a team. This was finally sealed when the girls voted to be called Sky Girls.

The initiator and CEO, Mr. Nkamanyi Clement, immediately bought the first set of jerseys for the team to mark the new beginning. We wish the Sky Girls all the luck they deserve.

We strongly believe, in reducing the gender inequality gap




---
[08/06/2019] - NFI qualifies for the second division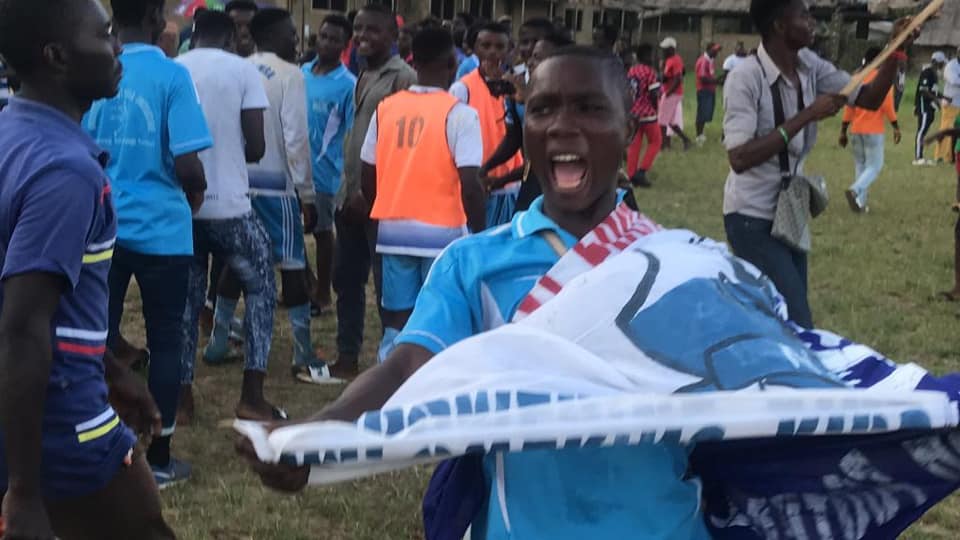 The A team of the Nkamanyi Football Initiative qualified for the second division in the South West of the Cameroon Football league by defeating Future Dreams FC in the finals by 2-1.

With this milestone, our trainers and staff were able to bring to reality the dream we had of providing a path to professional football for youths in and around the town of Kumba.

We thank all who supported us in their own small ways in making this dream a reality. Special thanks go to the training staff, the administrative staff and to the young boys who fought so hard for this. Our better days are still to come.




---
[02/06/2019] - NFI Sky Boys qualify for the meme Division 3 final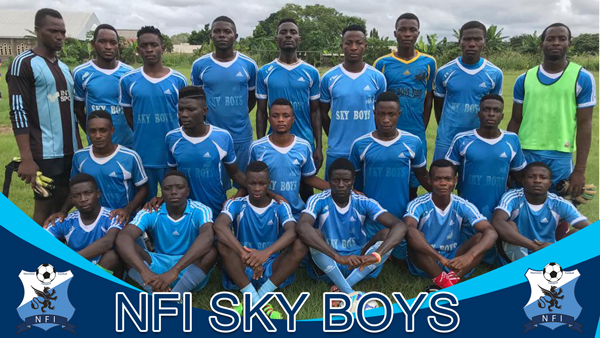 The A team of the NFI, the Sky Boys have qualified for the final of the Meme Division three league.

This qualification was achieved after beating Bright star FC at the KAC field on Saturday 01.06.2019.

The NFI finds itself in the second year in a row in this position. Last year, we lost to PWD Kumba by 0-1 and did not make it into Division 2. We are very hopeful this time around.

This qualification also is proof of the hard work of our staff and the dedication of our players.




---
[31/03/2019] - NFI U12 and U14 tournaments cancelled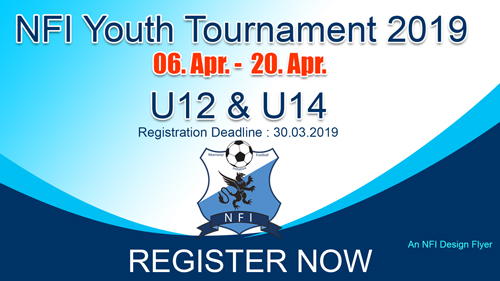 Due to security reasons, we were forced to cancel the NFI tournament planned for April this year.

We still hold the tournament close top our hearts and will resume when the atmosphere becomes convenient-




---
View archived information